Haratin: Liberty Caravan In Atar
---
The Liberty caravan arrived in Atar where thousands of activists showed their support to Biram Abeid and IRA-Mauritania.
Below is an article published by Cridem:
The Liberty Ira's President, Biram Dah Abeid, took the floor to thank everyone for showing their support to his organization, despite the pressure inflicted on them by government forces, and the feudal and pro-slavery press. He continued by rejecting the evil-minded accusations from those who claimed he aimed at burning the Koran. caravan arrived this Wednesday February 20 in Atar, the capital of the Adrar Region. Thousands of activists and IRA's sympathizers were present at a large and unprecedented popular meeting organized to receive the caravan.
According to Biram, these are groundless rumors, because the Koran is our savior and our liberator and there would be no reason to burn it.
Those who put the blame on us are the ones who have always set the Koran on fire, by refusing to apply its precepts and by replacing it with Khalil and Ibnou achir books, which legitimate slavery. This legitimation has nothing to do with neither the Koran nor the Sunna, and this is the reason why we reject it and call for the people to follow the Koran and the Sunna instead of these pro-slavery Mauritanians books, which are case law books that misrepresent the truth to subjective and jahilitt purposes.
The caravan will leave Atar tomorrow [Saturday February 23] morning around 11, to reach Zouérat, the second stop-over. The north caravan which has already travelled from Nouadhbou to Atar will then head for Akjoujt before coming back to Nouakchott at the beginning of next week.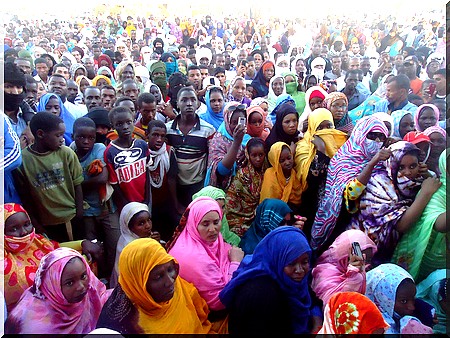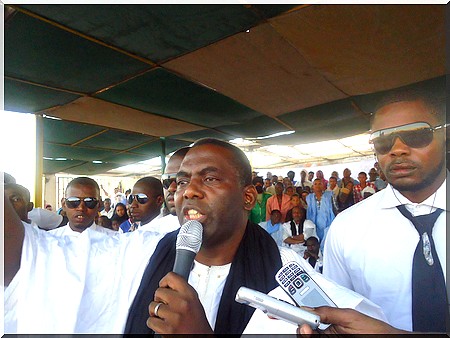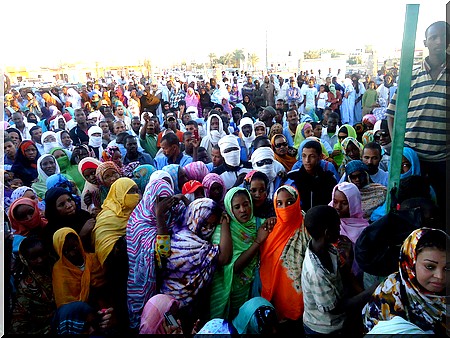 ---
---